✨I N S P I R A T I O N✨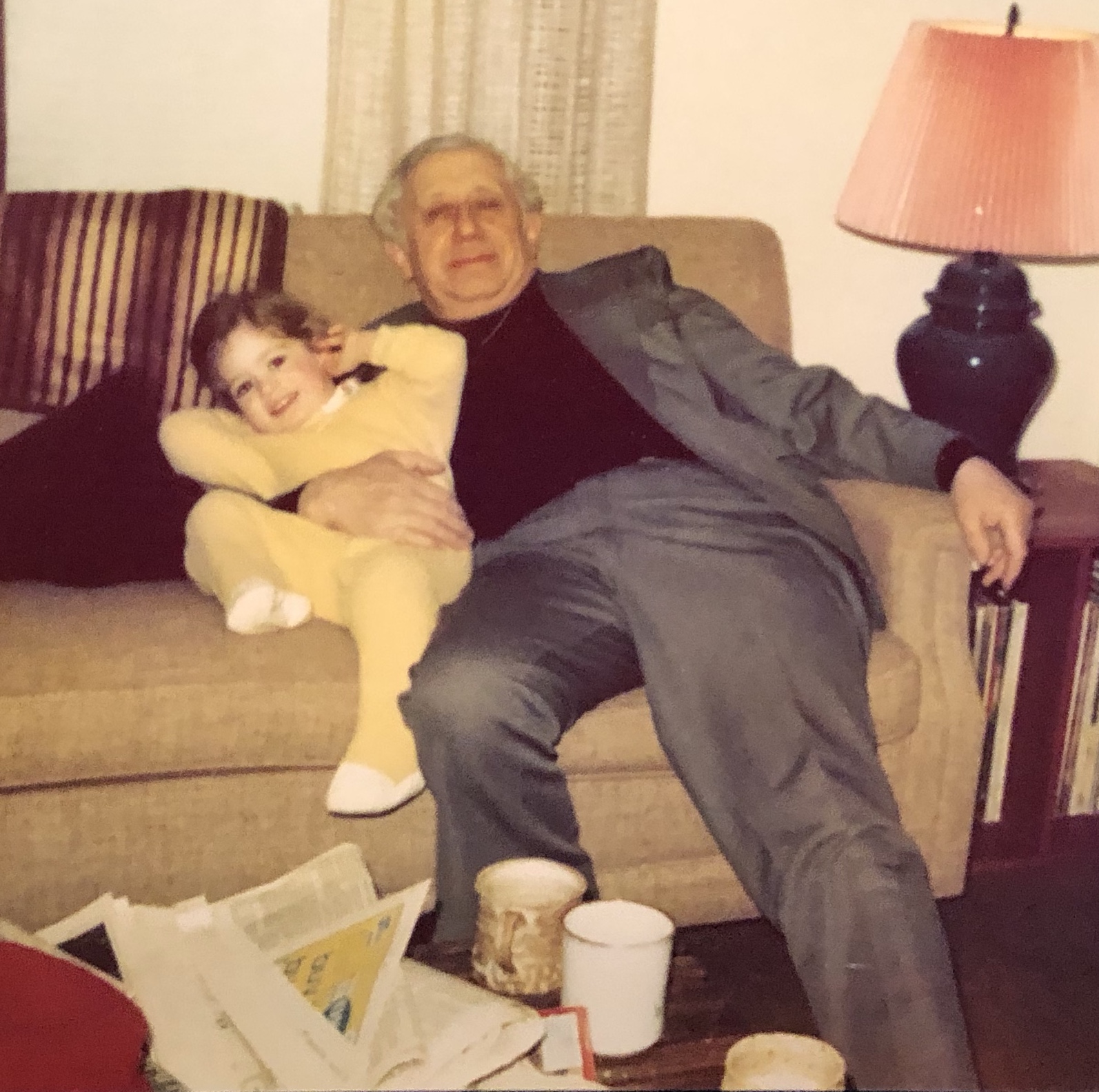 Having a role model or person who inspires you:
increases success, connection, and momentum in life

builds resilience

helps you move through challenges and life obstacles

stimulates creativity and imagination

offers insights otherwise unavailable
As far back as I can remember, my grandfather Nathan Gutmann has been my role model and inspiration.
In her eulogy, my Aunt said the following words about him:
"No one who knew him can say an unkind word about him…he had a twinkle in his eye when he spoke and he always had the right words to say…he was always calm, and living in a house with three women like the three of us, that isn't exactly the easiest thing to do…he was unassuming and unpretentious, never jealous of anyone or anything…mainly, he taught me that if things aren't so good now, don't worry, it will get better…he believed that life goes in cycles – ups and downs - good days and bad."
Nathan was an Orthodox Jew and Holocaust survivor who fled Nazi Germany in his mid 20s, leaving his parents and extended family behind to ultimately perish.
As a child, I remember watching in awe as he "lay tefillin" every morning. He ritualistically placed small leather boxes on his left bicep and head, and wrapped leather straps around his arm and fingers as a way to connect head, heart and hand. He then faced east and proceeded to "daven" - muttering prayers in Hebrew as he rhythmically swayed and bobbed.
After his short time of early morning introspection, he (seemingly) sailed through the rest of his day spreading joy, ease and flow wherever he went. Although externally his life appeared to be riddled with tragedy and suffering, he was the embodiment of happiness and peace.
I veered away from Judaism and religion as a young adult, and spent many years lacking a spiritual base to ground me. My yoga practice on the mat (asana) blossomed years before my connection with the spiritual aspects of yoga, which slowly made their way into my daily life.
In my month of residential yoga teacher training, each day began with a 6:30 a.m. sadhana practice. I immediately recognized the calming and grounding effects from starting my day this way, and quickly made the connection between my morning yoga and my grandfather's morning prayers. Although in "real life" I no longer start each day with a 75 minute yoga practice, I have incorporated small shifts into my daily routine - including morning rituals - which have had huge impacts on how I feel day to day.
Grandpa Nathan has influenced my entire outlook on life and how I aspire to show up in the world. He taught me that I hold the key to my happiness. He inspires me to live with joy, ease and flow.
Who inspires you? Who is your role model?
You might consider:
Who has valuable qualities that you emulate or have learned from?

Who has overcome adversity in a way that you admire?

Who gives you purpose and inspiration when you are lacking motivation?

Who makes you want to be a better version of yourself?
What have they inspired in you?
I hope you share.
xo,
ilana